How much does setting up a WordPress blog cost?
Different blogging companies may have different rates for setting up your WordPress blog. It depends on their expertise, experience and the sort of features you want in the blog.
For example, sometimes a WordPress theme that looks very simple to you may be very difficult to set up. Sometimes you need extra functions that require add-ons. Sometimes the theme is very difficult to set up. Sometimes clients also want content along with the blog set up and this further increases the cost.
Sometimes you need to purchase images and videos that cannot be used for free. Sometimes you need some JavaScript functions and for that you need to purchase JavaScript libraries.
The domain registration and web hosting costs are separate and depend on the sort of package you opt for.
For completely setting up a WordPress blog at Credible Content we charge $150 .
The setup includes:
Setting up the MySQL database needed for the WordPress setup
Uploading the latest version of the WordPress setup files using FTP connection under the appropriate folder on your server
Making the appropriate database connections
Installing the WordPress blog
Making initial tweaks to the default WordPress theme that comes with the set up
Installing, activating and setting up the Yoast WordPress SEO plug-in
A free complimentary blog post of 250-500 words
$150 is the minimum amount we charge at Credible Content whether you want us to do all that is listed above or just a few activities. In case you want us to customize the default theme according to your existing website layout, it will be $35 per hour extra
How can Credible Content help you set up your WordPress blog and then maintaining it later on?
If you want a business blog using WordPress we can help you set it up. If you haven't already registered a domain name we can help you with the following:
Register a domain name
Arrange of web hosting for your domain name
Set up the WordPress blog under your domain name
Help you select and customize a WordPress theme
Provide blog content writing services on an ongoing basis.
Maintaining a business blog is like maintaining any other business asset. It helps you grow your business but it also requires an investment in terms of money and effort.
Your blog will require regular maintenance. Just like problems keep cropping up with your website, the same may be the case with your business blog. But this is marginal cost.
The real cost of maintaining a business blog manifests in publishing content regularly. When you have a business blog you will need to publish blog posts routinely, preferably, everyday until you have created a significant presence for yourself.
When any business starts publishing a blog I recommend that it publishes a blog post almost everyday and if this is not possible, then at least twice a week.
Do we provide total blogging solutions? Yes we do. From installation to customization to content publishing, we can provide you complete WordPress blogging solutions.

Why are there differences in setup costs?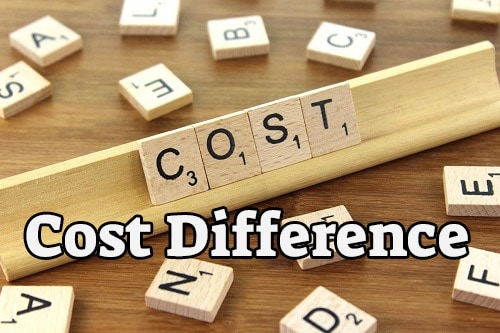 There are differences in the WordPress blog setup costs because different individuals and businesses have different needs. A typical WordPress blog may have the following needs
Blog or website domain registration (the cost might be zero if you decide to host your blog in one of your existing domain subdirectories). In case you need to register a domain name, it is going to be a recurring cost every year.
Web hosting setup for your WordPress blog. This is going to be a recurring cost every year.
Cost of a premium theme if you purchase a new theme. There are many free WordPress templates available some of these templates are very good. Even on the Credible Content website I use a free website template called Twenty Twelve which I have heavily customized.
Developer fees if you decide to hire a WordPress developer to customize your blog theme. Even if you go for a free theme you will need to get it customized according to your business or branding. People these days are even using WordPress for website design. There is practically an unending list of WordPress websites and you can easily get a WordPress designer if you need one.
Consulting fee in case you don't know how to do the basic setup like creating a MySQL database, downloading the installation files from the WordPress.org website and then uploading the installation files onto your own FTP server.
The ongoing cost of publishing high-quality content.
There are different ways you can set up your WordPress blog:
WordPress.com – This is a WordPress.com hosted WordPress setup. It is very easy to set up and it is also free. All you have to do is sign up with a free account, supply all the information and then start publishing your blog. It comes with its own set of WordPress website templates. There is no SEO benefit because you are publishing your content on the WordPress.com website. The only benefit is that it is totally free and if you just need a presence for yourself, this is one of the easiest ways of doing it.
Self-hosted blog – This can be a standalone domain or directly under your own domain. For example, I have my content writing and content marketing blog under //credible-content.com/blog/. It is a self hosted WordPress blog and for the setup I have installed the files myself by creating a "blog" directly under my credible-content.com domain.
Managed WordPress hosting – These days since many businesses and individuals prefer WordPress over other blog hosting and setup platforms many web hosting companies provide packages called "Managed WordPress hosting". If you want to host and setup your own WordPress blog and if you are fine with the extra cost, this is the easiest way of setting up your own WordPress blog. When you create an account with your hosting service, the WordPress setup can be done with a couple of clicks.
Your WordPress blog set up cost may also depend on the factors listed above. Different WordPress blogs may cost differently according to their individual configurations and requirements.

Does WordPress.com allow you to setup your blog under your own domain?
Yes, it has some plans that allow you to set up your WordPress blog under your own domain despite putting all your content under WordPress.com. They have explained on WordPress.com how to host such a under your own domain name.
Despite the extra cost what is the benefit of setting a WordPress blog under your own web host or managed hosting?
The biggest benefit of hosting your own WordPress setup is of course, you have total control over your content. You are not publishing your content on another website. If you want to move, you can easily move your content to another web host and even to another domain name if there is a need to do so.
Listed below are a few benefits of setting up your WordPress blog under your own web hosting:
Improve SEO of your own website and blog
Increased search engine and social media traffic to your main business website
Generate revenue from your self-hosted blog by publishing ads on it
Build your subscribers and mailing list
Grow your social media following
Associate your business brand with your blog
Want to know how much your own WordPress blog setup is going to cost you? Contact Credible Content today for more details.