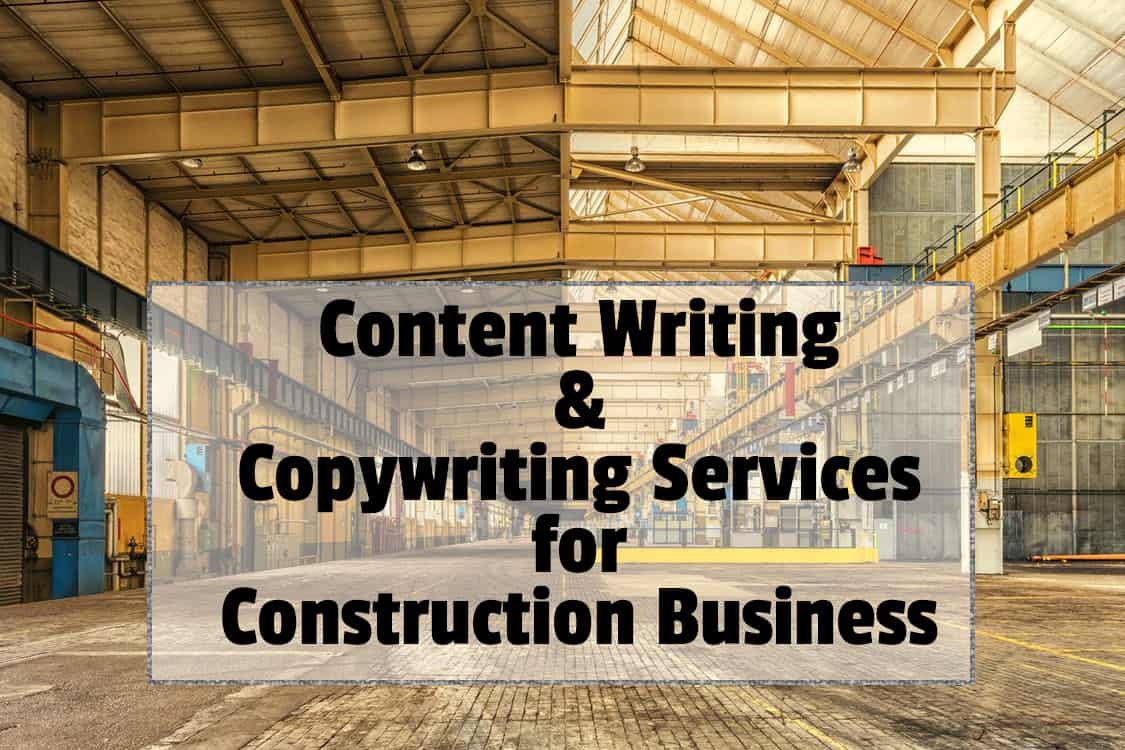 Our professional content writing services can help your construction business create an impactful presence on the Internet whether you are targeting businesses or individual customers and clients. Copywriting services can help you improve conversion rate.
In fact, at Credible Content we have observed that when you are targeting individual customers it is more important to have engaging, personal writing on your website to convey that you understand the problems the customer is going through and how you can solve those problems.
Our content writing & copywriting services can help your construction website
Improve search engine rankings for targeted keywords.
Keep your visitors informed of the quality of construction services you provide.
Establish your brand as a reliable construction business.
Audit your existing content to make sure that it is of international standard.
Keep your visitors informed of all the great work you are doing or have done so far.
Present a convincing case for your services.

Does your construction company website really need professionally written content?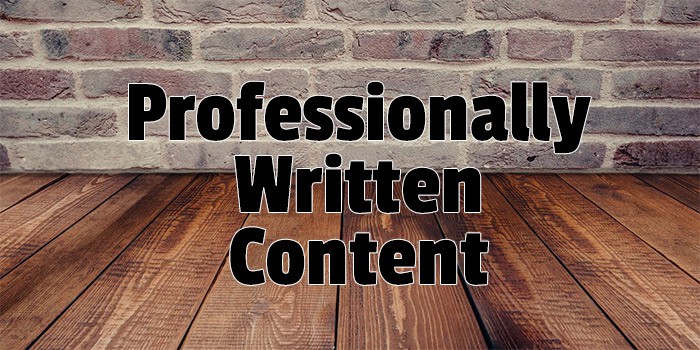 Whereas for individual customers you need personal and direct copywriting, when you are targeting bigger businesses, although most of the process happens through tenders and bids, and personal contacts, if you have a website, why not have your content professionally written?
Whomever you work with, first he or she is going to check out your website. As a reputed construction company, your website shouldn't have badly written content full of spelling and grammar mistakes. Your copy should be impeccable.
People may think that if you can't be particular about the writing on your website, how are you going to be particular about the quality of your work as a dependable construction business?
As they say, the writing is on the wall.
When people visit your website, your writing (or copywriting) is all you have got. People read what you have published on your website.
All the opinion is formed through your writing.
So, it matters how your content is written on your website whether you are a small construction business or a big construction company.
Your business partners would like to know
All the prestigious projects you have worked on and have completed.
All the repairs and maintenance works you are responsible for.
What measures you take to keep your engineers and laborers safe.
All the national and international awards and recognitions you have received.
The latest construction technologies and conventions that you use.
What your existing customers and business partners have to say about working with you.
How you contribute to the community and the society.

How can you make your prospective customers aware of your excellent services as a construction business through content writing services?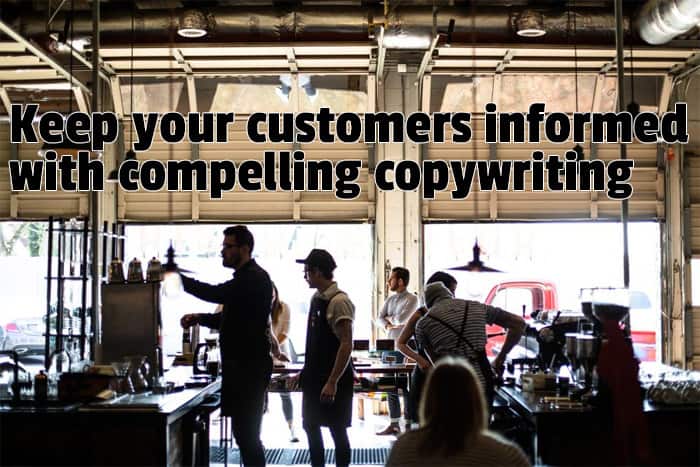 The main purpose of copywriting on your website is to convince people into believing you, having faith in you, putting their trust in your hands. The purpose of content writing services is to keep your customers informed.
No matter what sort of services your customers are looking for, they are going to have questions. They are going to have apprehensions.
The intensity of these questions and apprehensions is intensified by the fact that there is a lot to choose from on the Internet. Hundreds of construction company websites are just a few clicks away or a couple of Google searches away. And a majority of them are using professional content writing services to keep their customers informed and engaged.
Put yourself in your customer's shoes. With what sort of company are you going to work?
The company that simply asks you to hire it?
Or the company that answers all your questions, shares its expertise with you, and strikes up a conversation with you through its website or blog?
Through professional content writing & copywriting you can
asks you toConvey to your prospective customers that as a reliable business you totally understand their problems and apprehensions.
Convey to themConvey to them that since you totally understand their problems and apprehensions, you have the ability to provide the right solutions.You have the infrastructure is

On your business website it has to be "show" rather than "tell".
Talk about the work you have done through convincing copywriting. Talk about the problems you have solved. Talk about happy customers. Talk about the challenges you have overtaken.
People want real-world examples to understand what you can achieve in the field of construction. If you talk about real-world examples it will also be easier for them to understand exactly what you can do as a dependable construction business.
As a professional content writing & copywriting service we will
Make a list of all the major construction projects you have worked on.
Do keyword research (if it matters to your business) to find out exactly what your prospective customers are looking for.
Write content to communicate how you can solve people's problems.

We can provide the following services for your construction company
Main website content

Company profile
Services pages
Project descriptions
Terms and conditions
Policies
Philosophy and vision
Other business-related web pages

Case studies and white papers
Ongoing blogging services
Ongoing email marketing content
Ongoing social media updates
Regular business-related communications writing

SEO content writing & copywriting services for small and local construction businesses
If you are a small and local construction business it is very important to have good search engine rankings. The moment someone needs a repair or construction service, he or she immediately takes out his or her phone and looks up on the Internet.
Due to voice search capabilities, people ask questions such as "find a door repair service", "find a construction service in my area", "find a roof repair service" and such.
Your website should show up for all the relevant searches. It isn't just the main keyword that is important, your website should rank well for all the individual services that you provide.
Our SEO content writing & copywriting services can help you get good search engine rankings for your local construction business.
We will make a list of all the services you provide.
We will make a list of all the problems your prospective customers face (problems you can solve as a local construction business).
Make a list of all possible keywords and search terms your prospective customers may use to be able to find your website.
Write optimized content to improve your local search engine rankings.
If you face tough competition we can provide you ongoing SEO content writing & copywriting services.
Why ongoing?
Because your competitors will constantly try to outdo you. Most of your competitors will be constantly observing your search engine rankings and then taking steps to overtake you. The only way you can maintain your position in the search engines is, continuously publishing fresh content that provides useful construction-related information to your prospective customers.

Totally tailored construction business content writing & copywriting services
No matter what size your business is, we can easily tailor our content writing & copywriting services accordingly.
Our strength is creating compelling content and convincing copy, and these are needed by every business whether big or small. The fundamentals never change.
You need to communicate whether you can deliver or not, whether you are working for a project worth a few thousand dollars or a few million dollars. You need to instill a sense of confidence and dependability.
As a professional content writing service, we can help you establish yourself as a dependable construction business. Our copywriting services can help you improve your conversion rate if conversion is a problem you need to deal with. If it is a writing related solution you need, you can depend on us.