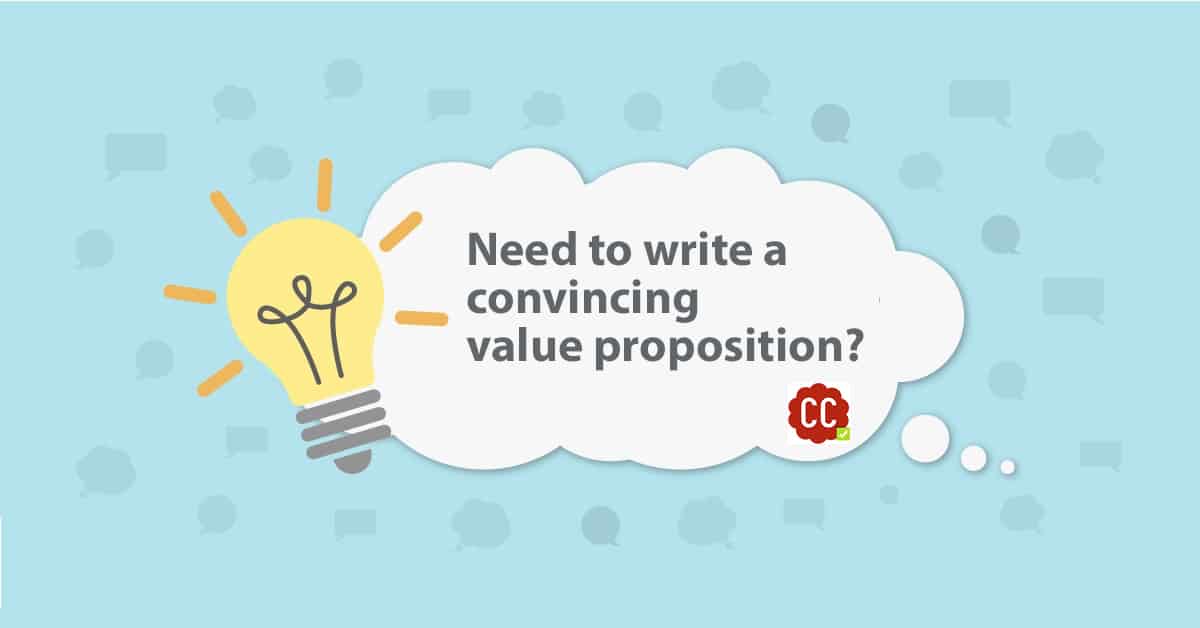 Looking for a content writer to write a killer value proposition for your business? A well-written value proposition can help your business stand out and convince your customers and clients to choose your business over your competitor's.
What's value proposition?
The value proposition of your business (of your product or of your service) is a unique feature or innovation that your product or service has and nobody else does, or very few do. It is the statement, the expression or the message that convinces the potential customer or client that he or she should choose your product or service.
Why writing a value proposition is very important for your business?
A value proposition helps your customers distinguish you from the others. If you face lots of competition you need to give a reason to people to choose your business over another's. How do you do that? You highlight the feature that you have and the others don't.
Of course, this feature should be valuable and it should be convincing enough to make people consider you. This big feature must add great value once people decide to go with your business.
In fact, I suggest that every business must work hard at arriving at a clearly-defined value proposition. This will also help you develop a unique feature for your product or service if that unique feature so far has been missing. Deciding to write a value proposition and then use it as a marketing feature will help you change your product or service in such a manner that it HAS that feature that the others don't have.
With so much competition around, why should people choose you?
Suppose you have an online mobile store where people can purchase mobile phones of different brands. So what? There are many online mobile stores. What unique feature can you add and then turn it into your value proposition?
I have no idea. You have to think of that. But what I'm saying is, in order to have a unique value proposition you will be forced to give a unique feature to your customers that they won't find on another online mobile store website.
Remember that in order to have a convincing value proposition, you must offer something that is of great value.
Take the Uber service for example. Before the Uber cab service arrived at the scene, hailing a cab was always a great pain. You were totally at the mercy of the erratic drivers.
The great value proposition of the Uber cab service is
Just a single tap and the cab arrives wherever you are
The cab driver knows exactly where you are going
The payment is totally cashless and the estimate is presented to you before you leave for your destination
Now, this collection of value to propositions need to be communicated to people who have never used the Uber cab service.
With Apple products like the iPhone and the iPad, the sleekness, the experience, is their value proposition. When people are looking for a high quality mobile phone or a tablet with a very smooth interface, they know that Apple has got such a mobile phone or a tablet.
Persuasive writing to convincingly communicate your value proposition
I can write you a killer value proposition that will immediately convince your prospects.
Why am I the right person to write your value proposition?
Because I totally understand its importance for your business. It's what makes your business stand out. It highlights the most compelling reason for people to do business with you. It's a believable compilation of the most convincing and persuasive reasons for people to click that "call-to-action" link or button and buy your product or service.
I fully understand that an effective value proposition addresses the pain points of your customers and clients. It should provide a solution that they are looking for.
I will write a value proposition according the perspective of your customers and clients.